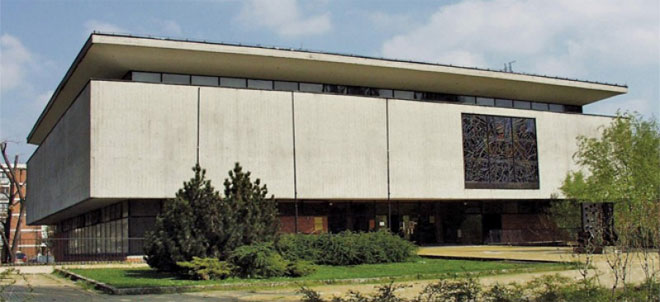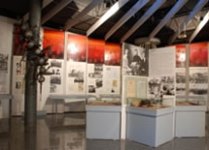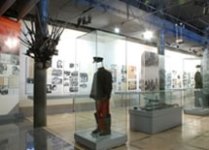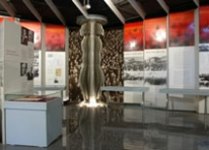 The new Museum of Vojvodina building (Dunavska 37), purpose-built in 1970 based on designs by architect Ivan Vitić for the Museum of the Socialist Revolution of Vojvodina and integrated with the Museum of Vojvodina in 1992 into a singular museum, hosts the Modern History Department which carries out research, collection, processing, preservation and presentation of museum material from the history of Vojvodina in the 20th century, and displays a permanent exhibit showing the political, economic and military history of Vojvodina from the years 1918 to 1945. The Museum building, along with its exterior and permanent exhibit, represents in and of itself a memorial and embodies an inseparable whole.
The permanent exhibit displays a wealth of first-class museological material from the Modern History Department's collection depository. These artefacts are indispensable material testaments to historical events in the territory of Vojvodina in the first half of the 20th century.
The period between two World Wars is dominated in the exhibit by political events and figures, economic growth, colonization and the development of infrastructure.
Our people's antifascist struggle and the participation of the Red Army in battles on our territories are portrayed in the exhibit in more detail and variety, thus presenting an indispensable educational form and a lesson on World War II.
Political life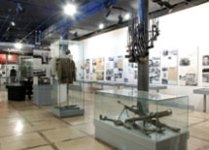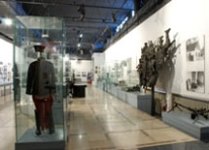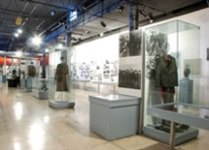 The unification of Vojvodina with Serbia and the creation of the Kingdom of Serbs, Croats and Slovenes under the Karađorđević dynasty in 1918 helped achieve the centuries-long aim of the national struggle of Vojvodina Serbs.
Economic growth of Vojvodina between the two World Wars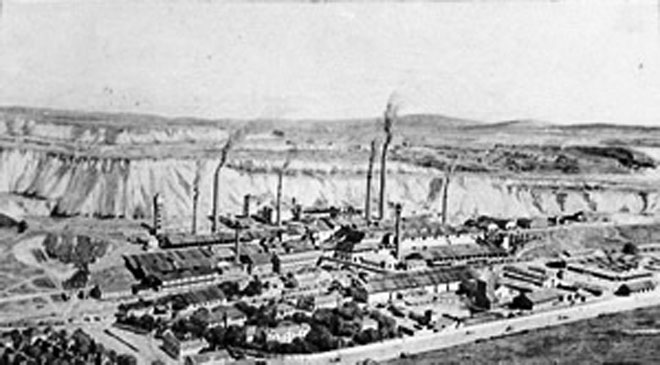 With the entrance of Vojvodina into the Kingdom of Serbia, i.e. Yugoslavia at the end of 1918, there came about thorough changes in the circumstances of its economic development up to that point. The economy of Vojvodina had to reorient itself towards the undeveloped internal Yugoslavian market. It ceased to be a significant exporter of grain and mill products to the middle-European market.
The antifascist struggle in Vojvodina 1941-1945.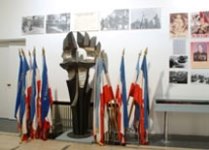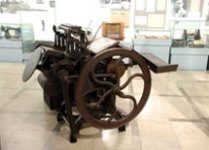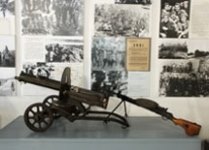 Vojvodina, which comprised Banat, Bačka, Baranja and Syrmia, was occupied during the April War by the aggressor troops of Hitler's Germany and its allies, and was split into three completely separate occupied regions. Banat formally became part of Nedić's Serbia, Bačka and Baranja were occupied by Horthy's Hungarian troops, while Syrmia became part of Pavelić's Ustaše-led Independent State of Croatia.
The Red Army in battles on Vojvodina and Yugoslavia territories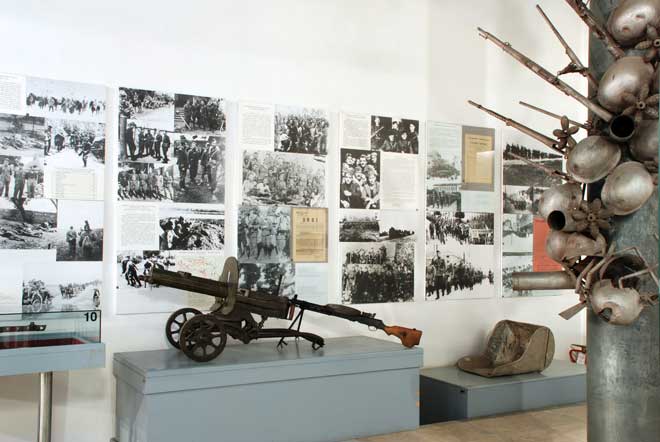 According to the Moscow treaty of September 28th 1944, parts of the 2nd and 3rd Ukrainian fronts of the Red Army participated in battles led in certain parts of Yugoslavia, offering significant support to the units of the Yugoslavian Army.
Photo: Milica Đukić