You can buy souvenirs in the souvenir shop of the Museum of Vojvodina, Dunavska 35, Novi Sad, tel: +381 (0)21 420 566.
Click image for larger view.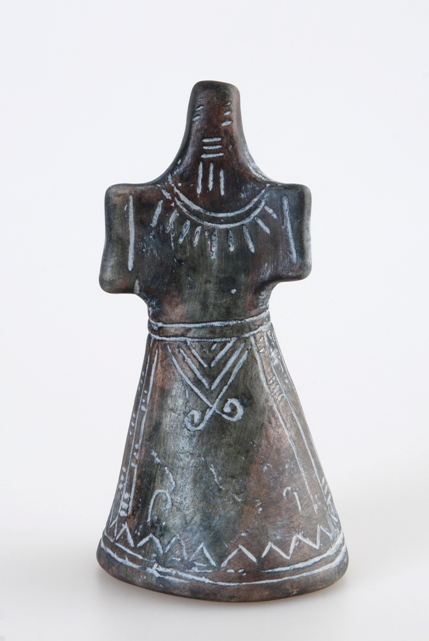 Figurina sa Stubarlije, lokalitet Stubarlija, Mošorin, bronzano doba.
Idol sa lokaliteta Stubarlija, nađen je u urni, sa ostacima spaljenog pokojnika, vezan je neposredno za kult mrtvih. Posredno se ove statuete odnose na kult plodnosti, simbolizujući vrhovno žensko božanstvo plodnosti i vegetacije. Figurine imaju dodirnih tačaka sa ritualnom praksom istočnomediteranskog kulturnog kruga i mikenskog sveta.
Original se čuva u Muzeja Vojvodine.
Dimenzije – visina: 14 cm.
Cena: 2.400 dinara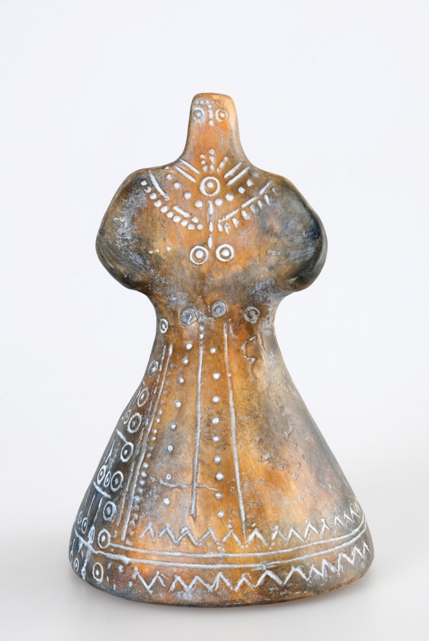 Vršački idol, lokalitet Ludoš, Vršac, srednje bronzano doba.
Vršački idol izdvaja se od srodnih figurina iz bronzanog doba, kako po veličini tako i po detaljima urezane ornamentike, koja predstavlja gotovo realan prikaz nakita i odeće. Ukras je izveden urezima ispunjenim belom pastom. Gornji deo tela blago je zabačen unazad sa rukama oslonjenim na bokove, što čitavoj predstavi daje utisak uzvišenog. Na grudima i vratu prikazan je nakit u vidu ogrlice sa brojnim privescima.
Original se čuva u Gradskom muzeju Vršca.
Dimenzije visina: 21 cm.
Cena: 6.800 dinara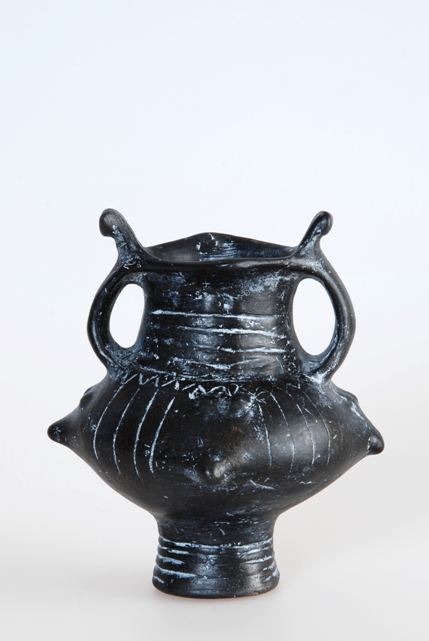 Pehar, lokalitet Gomolava, Hrtkovci, bronzano doba (1800-1200. godine p.n.e.)
Posuda pripada belegiškoj kulturi, a nađena je na naseljenom delu lokaliteta Gomolava, mada se ovakve posude sreću i u grobovima pored urni ili su se koristile kao urne. Pretpostavlja se da je korištena za piće.
Original se čuva u Muzeju Vojvodine.
Dimenzije – visina: 14 cm.
Cena: 2.200 dinara